News
Building a career in the UK as a Latin American woman
Canning House welcomed a Chilean delegation of senior women in business to discuss career paths in the UK.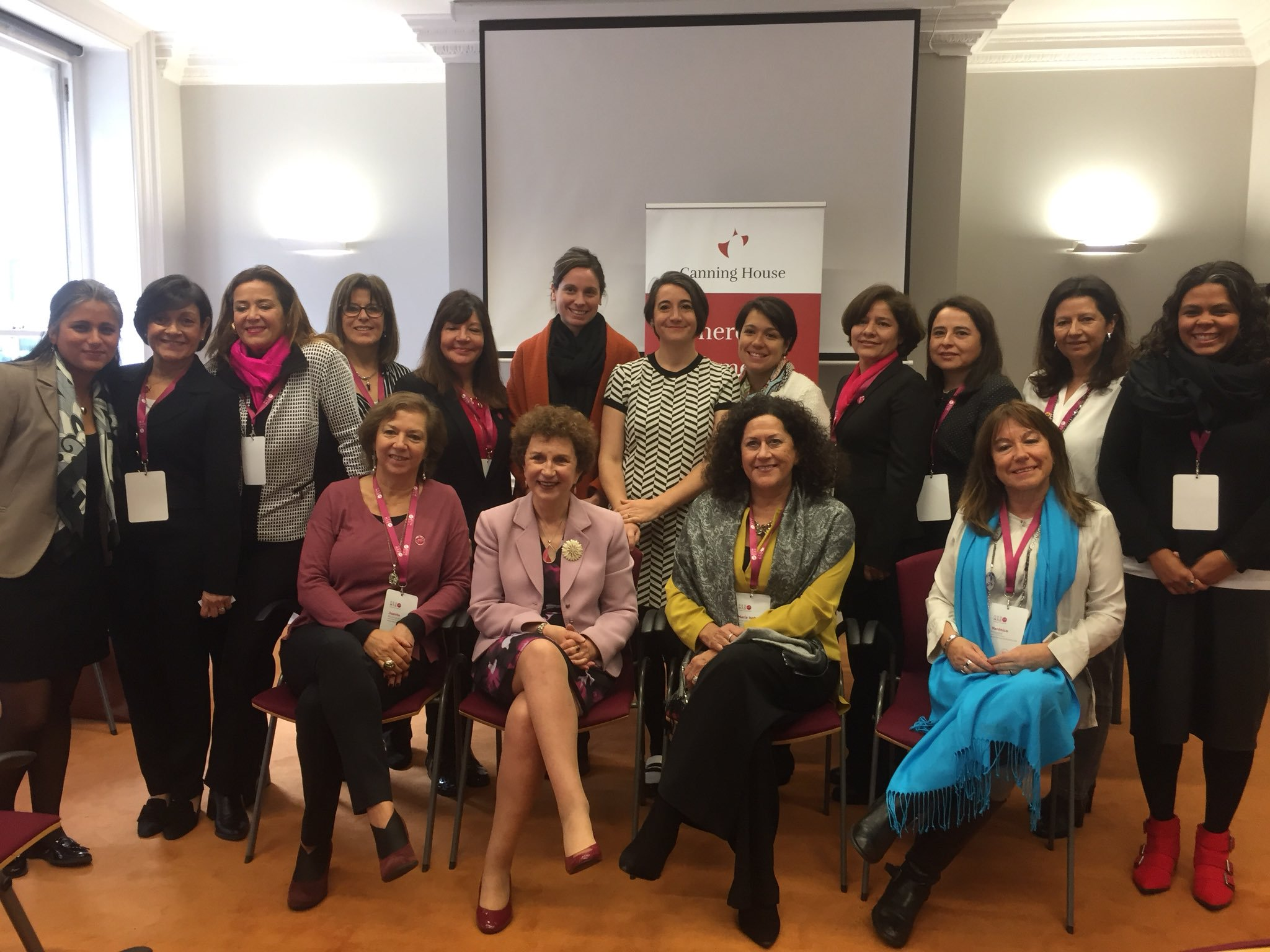 This morning Canning House welcomed a delegation from the Chilean organisation RedMAD. The RedMAD (Senior Women in Business) is a Chilean non-profit organisation formed by professionals and businesswomen who hold executive positions in the public and private sector. Its main goal is to promote the inclusion of talented women in senior management positions. 
As part of their tour, Canning House hosted a meeting in which the delegation heard from executive Latin American women working in the UK about their paths to building their respective successful careers, and the challenges they have encountered.
After welcoming words from H.E. Ambassador David Gallagher, Chilean Ambassador to the UK, and Cristina Cortes, Canning House CEO, the delegation heard from Cristina Bruce, Head of International Relations at Anglo American, Maria Luisa Puig, Latin America Director at Eurasia Group, and Lucia Vinzon, Director, IRMO (Indoamerican Refugee and Migrant Organization). 
Their discussion highlighted some of the additional barriers Latin American migrant women face accessing the UK labour market, such as language barriers and the challenges of childcare without an extended familial support network. However, the three panellists also emphasised the "added value" they offer their employers, from a distinct cultural perspective to fluency in another language. 
The conversation broadened to discuss other issues, such as the gender pay gap in the UK and Latin America, and strategies for greater representation of women at director level. 
Many thanks to H.E. the Ambassador, the panellists, and the delegation for their engagement and pertinent questions. The delegation will now be travelling to Paris, Madrid, Stockholm as part of their European tour.