Learn
Spanish

with

Instituto Cervantes

The future speaks Spanish! Learn Spanish at all levels and across many specialisms with Instituto Cervantes - with classes, workshops and other cultural and educational activities available online or at their centres in London, Manchester and Leeds.

Canning House Members are given a 10% discount on advertised fees, with courses available from A1 to C2 level and with intensive, weekend, conversation and business Spanish class options.

Instituto Cervantes' mission is to promote Spanish language teaching throughout the world as well as Spain's co-official languages, in addition to fostering knowledge of the cultures of Spanish-speaking countries.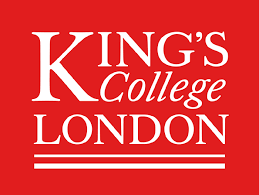 Learn
Portuguese

or

Spanish

with the KCL 

Modern Language Centre

Canning House has partnered with the KCL MLC, ensuring that members who study a language with the MLC are given a 10% discount on advertised fees – in particular but not limited to - Evening & Saturday Language Courses and Tailor-made provision.

The MLC is one of the largest language centres in the UK. Teaching over 8,500 students each year on a variety of programmes across 26 languages (Arabic through to Urdu). Courses are taught from beginner to near native speaking level, ensuring that student can begin or continue their language studies at the appropriate level of knowledge.

Contact us to receive your exclusive Canning House Members' discount code