On Monday 12th February 2018, Canning House had the honour of hosting the presentation of the Fourth Canning Medal to Lord Tristan Garel-Jones.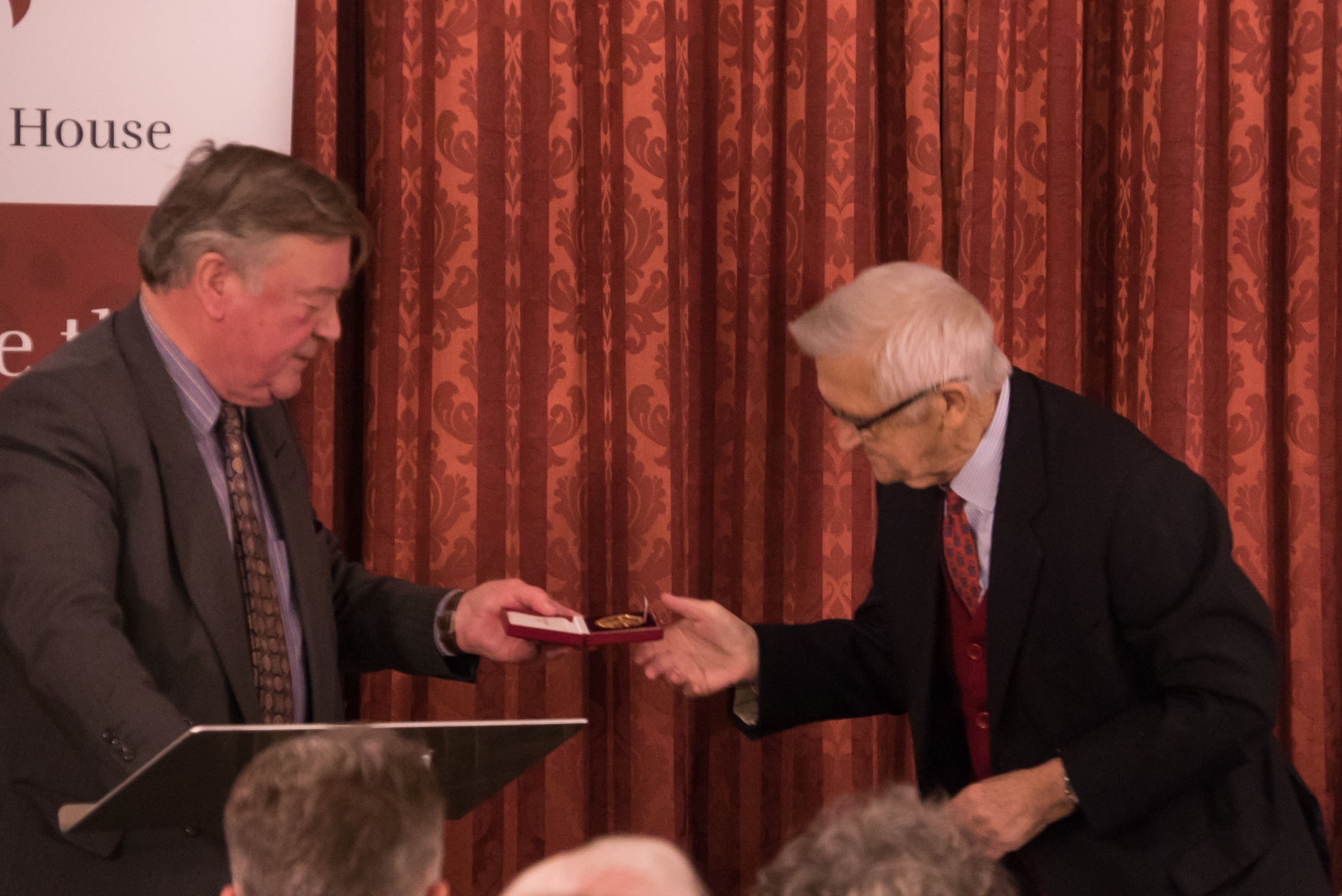 The Canning Medal was introduced in 2013 to commemorate Canning House's 70th anniversary. It is not awarded every year, and is exclusively reserved for distinguished persons who have contributed significantly to the strengthening of UK-Latin American relations. Lord Garel-Jones was awarded the second medal of 2018, Canning House's 75th anniversary year.
Robert Capurro, CEO of Canning House, and Cristina Bruce, Vice-Chair of Canning House, welcomed guests and introduced The Right Honourable Kenneth Clarke, who presented Lord Garel-Jones with the medal. In his acceptance speech, Lord Garel-Jones reminded guests of the importance of the Latin American region, not only because of its population and geography, but also because of the increasing prominence of the Spanish language in the world today.
As Minister of State at the Foreign and Commonwealth Office under the government of John Major, Lord Garel-Jones was responsible for relations with Latin America, and played an important role in John Major's visit to Colombia in 1992, the first visit of a British Prime Minister to South America. Lord Garel-Jones has close ties to Spain, and is an Honorary Vice-President of Canning House.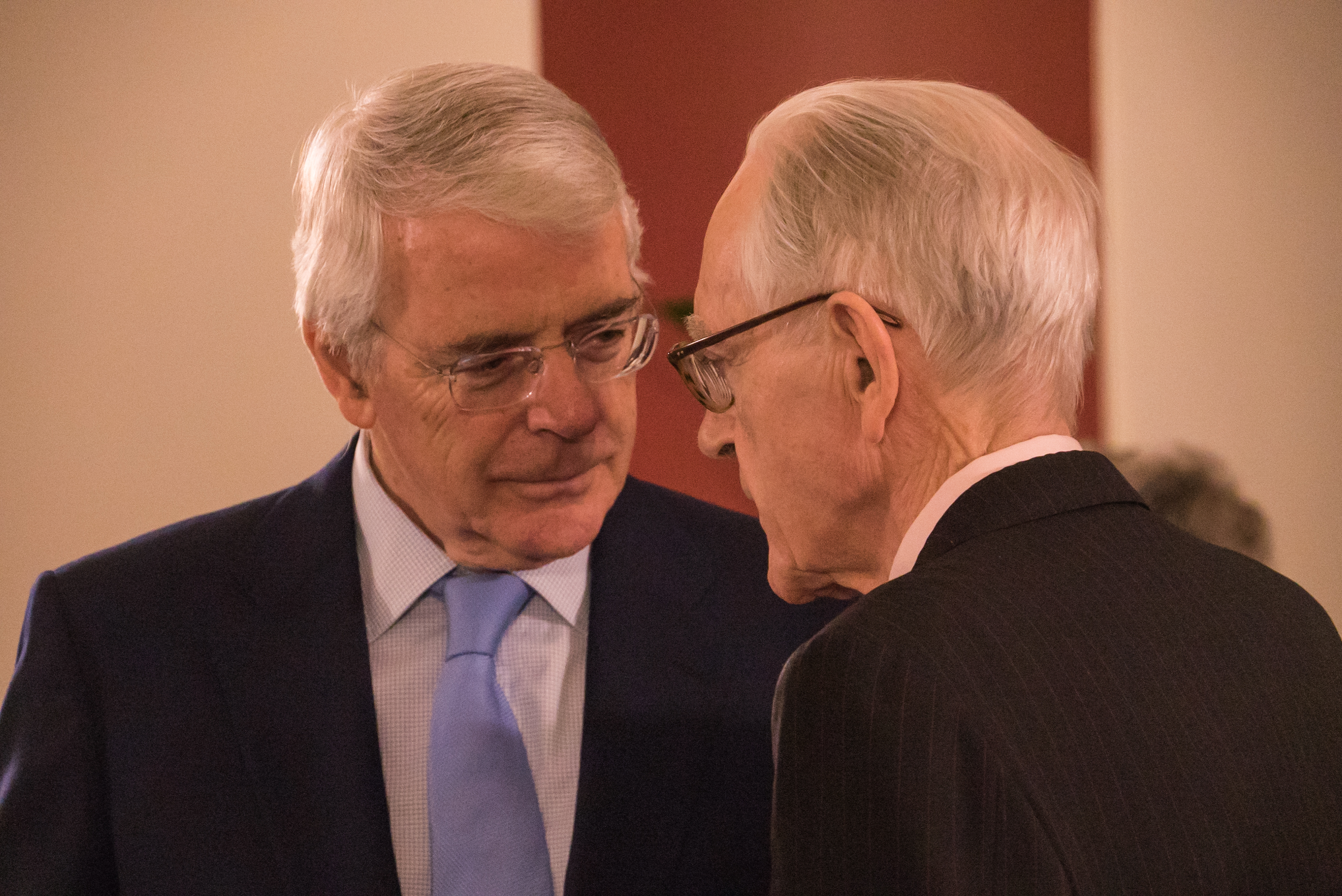 A distinguished crowd gathered to celebrate the presentation of the Canning Medal to Lord Garel-Jones, including members of the Latin American diplomatic community, parliamentarians, former members of Her Majesty's Government and leading members of Canning House.