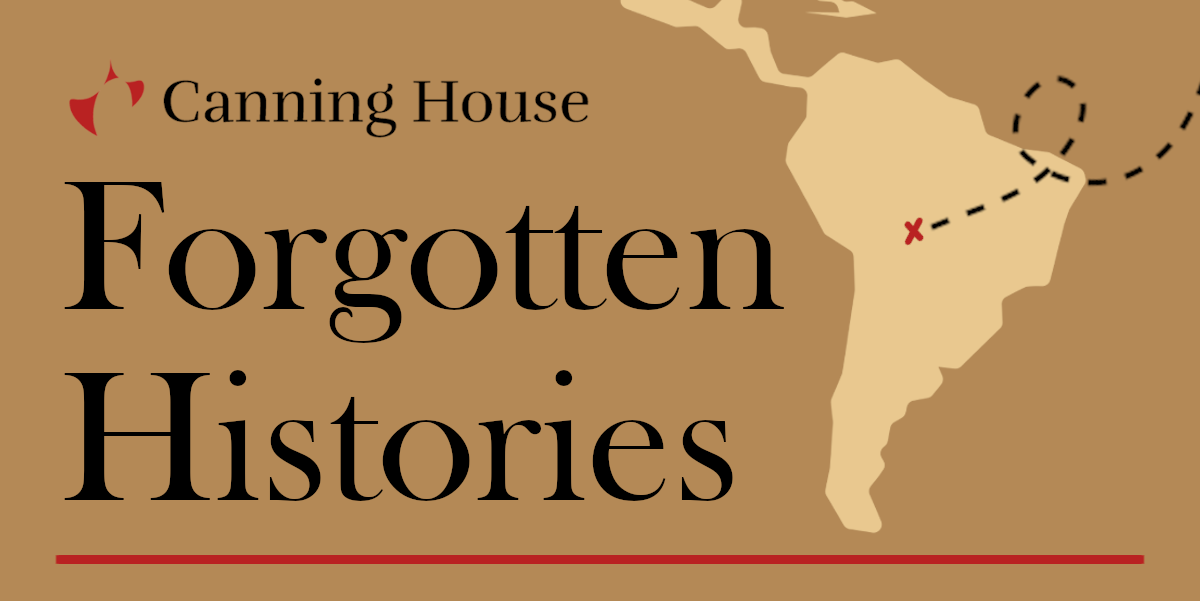 Canning House's Forgotten Histories is a public history project, welcoming submissions from anyone with a fascinating story of relationships between Latin America, the UK, and the wider world which has spent too long waiting to be heard.
The project was launched on 4 February 2020, at an event which brought together historians with expertise focusing on the legacies of tangible heritage left behind by trade and enterprise:
Dr Charles Jones on the River Plate entrepreneurs
Dr Rory Miller on the West Coast enterprise
Dr Carrie Gibson on the Caribbean
& Dr Graciela Iglesias-Rogers on the Hispanic Anglosphere project and the National Trust
However, we are not only seeking contributions from academics - we are accepting submissions from anyone with a fascinating history to recall, long or short, from the Rio Grande to Tierra del Fuego.
These Forgotten Histories will be published on our website such that they will never, truly, be forgotten.
Interested to learn about
Canning House

's own

history

?
Canning House: The History
by Tim Connell
Through extensive interviewing and archival research, Tim Connell has uncovered new information and insights that give a full picture of Canning House's multi-faceted approach to building understanding and relationships between the UK, Latin America and Iberia. The updated history shows how Canning House's ability to constantly adapt to changing times, supported by its longstanding members and affiliates, underpin its rich 75-year-long history.
About the Author
Professor Tim Connell
An honorary life fellow of Gresham College, Professor Tim Connell is an Emeritus Foundation professor from City University, where he sat on Senate for many years. He has had an association with Canning House for over forty years, ever since as a young researcher he found two crucial texts about Mexico sitting side by side in the Canning House Library.